Living Seas is a global developer of sustainable aquaculture projects.
We produce responsibly grown, premium grade, fresh farmed fish using state of the art technologies and proprietary biological protocols.
Living Seas is very proud to be using the most sustainable farming methods that can transform the global aquaculture industry and thus help to heal and replenish our fragile oceans.
OUR COMPANY
Living Seas develops and manages vertically integrated, highly sustainable and profitable aquaculture projects on a global scale.
Initial production capacity will serve the European, North American, and Asian marketplaces.
Our team consists of some of the worlds most experienced and knowledgeable aquaculture and biology experts. With an ambitious growth strategy, we aim to be the world's leading sustainable aquaculture producer, responsibly growing the finest, premium quality marine fish species.
OUR SUSTAINABILITY COMMITMENT TO OUR OCEANS
Our facilities have been optimized from the ground up for the continuous, sustainable production of fresh, healthy, and delicious marine fish species.
From the ingredients used in our fish feed, through to the responsible use of the water from our oceans, we eliminate many harmful environmental impacts of legacy aquaculture practices.
OUR TECHNOLOGY
Living Seas utilizes state of the art Recirculating Aquaculture System ("RAS") technology and proprietary research-based biological protocols to grow the highest quality marine fish species on coastal land-based facilities.
Our large-scale RAS facilities are designed for optimal growing conditions and sustainable operations which are water and energy efficient while having a minimum impact on our oceans.
These closed loop facilities create a pristine marine environment using fresh filtered seawater free of pollutants in which the highest quality marine fish species grow and thrive without the use of antibiotics.
OUR FISH
Initial production will focus on sashimi grade Yellowtail Kingfish, also known as Amberjack or Hiramasa in Japan, as well as Steelhead, what we consider to be the premier species in the salmonid family.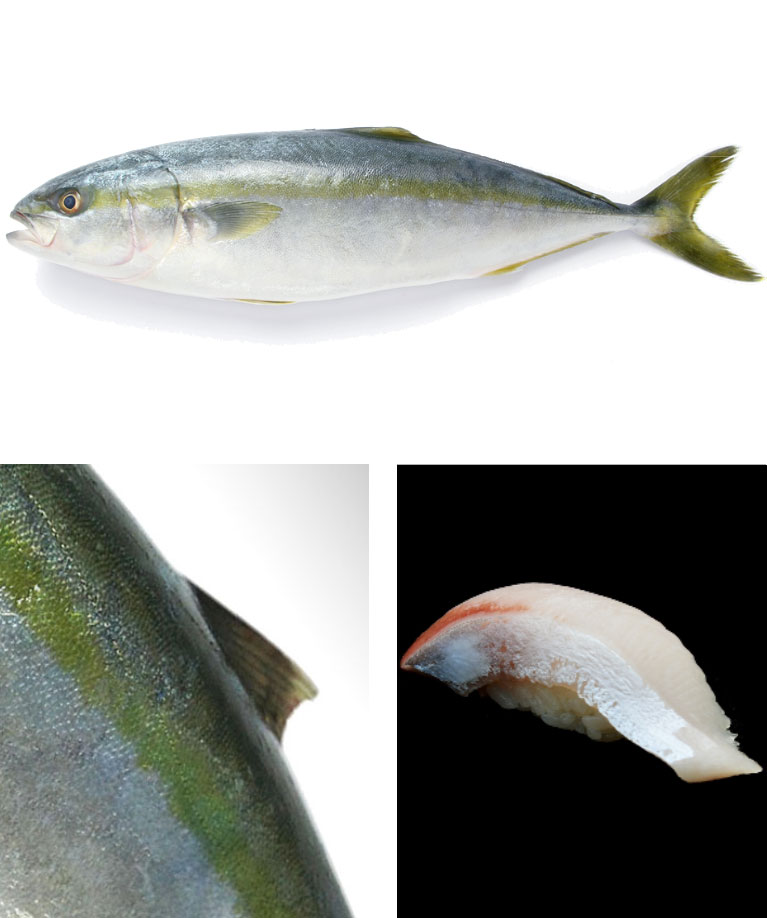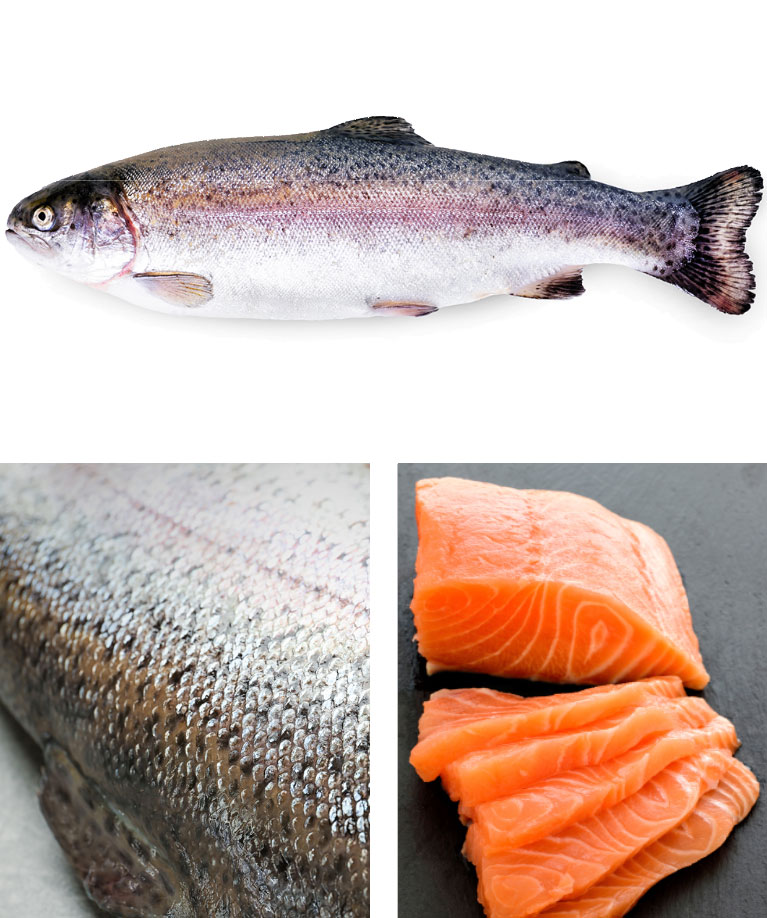 Our fish are grown and harvested sustainably in pristine marine conditions, free of pollutants and without the use of antibiotics.
Our processing and cold supply chain logistics are planned to ensure the timely and efficient delivery of premium fresh fish to the European, North American, and Asian markets.
OUR LOCATIONS
Living Seas is headquartered in New York, with offices in Los Angeles, Denmark, Singapore, and Morocco.
Living Seas' Initial project development sites are located in Denmark, Malaysia, and the Kingdom of Morocco.
SALES & MARKETING
Living Seas targets opaque but large global end markets with robust premium yellowtail and steelhead demand. Led by brand ambassadors and a social media and internet platform, our vertically integrated facility locations allow for optimal distribution to maximize customer satisfaction and profitability while fulfilling a mission of sustainability and food security.
Market breadth, market structure, and response capability drive opportunity
OUR TEAM
Thomas A. Hays
Co-founder
Thomas Hays is the Co-founder of Living Seas.
Thomas is an experienced investment banker, real estate executive, and entrepreneur, with a background in real estate development and international finance.
Prior to Living Seas, Thomas founded Emerald Development Group Inc., a global real estate developer, investor, and advisor. Among his transactions in the natural resources, technology, and sustainability sectors, Thomas co-founded Emerald Seas LLC, an aquaculture developer and predecessor to Living Seas. He also developed Riad Meriem in Marrakech, Morocco, an award winning boutique hotel which he owned and managed for ten plus years, and which has been recognized as a top luxury destination by global travel publications. He has also developed, managed and exited a significant multi-family real estate portfolio.
Previously, Thomas was an Investment Banker at Bankers Trust International in London, a global investment bank where he structured derivative product transactions, and Merrill Lynch Capital Markets in New York, where he structured cross border financings for international corporates, and governmental and financial institutions accessing the U.S. capital markets.
Thomas holds a Masters of Business Administration from the Kellogg School of Management at Northwestern University, where he majored in finance, marketing, and international business.
Jonathan D. Urfrig
Co-founder
Jonathan Urfrig is the Co-founder of Living Seas.
Jonathan is an experienced investor, asset manager, and entrepreneur, with a background in natural resources, infrastructure, technology and global investments.
Prior to Living Seas, Jonathan was Managing Member of UCAP Holdings, an entity formed to manage private and public equity, venture, and real estate investments. In this capacity, Jonathan Co-founded Emerald Seas LLC, an aquaculture developer and predecessor to Living Seas, and was a Co-founding Member of Tegus Advisors, a predecessor to Tegus Inc., a leading primary research platform.
Prior to UCAP Holdings, Jonathan was the President of Overbrook Management Corporation, an asset manager where he managed the firm's hedge fund, long-only, and wealth management businesses.
Previously, Jonathan was the Founder, Chief Executive Officer, and Portfolio Manager of U Capital Group LP, an event driven hedge fund focused on cross-capital structure special situations.
Earlier in his career, Jonathan was a Portfolio Manager at Third Point LLC, a hedge fund manager where he focused on global resources, a Private Equity Associate at TPG Capital, a private equity manager, and an Investment and Merchant Banker at Donaldson, Lufkin & Jenrette, a global investment bank.
Jonathan holds a Masters of Business Administration from Stanford University's Graduate School of Business and a Bachelor of Science in Economics from the Wharton School at the University of Pennsylvania, where he graduated Summa Cum Laude.
Dr. Bent Urup
Chief Technology Officer
Dr. Bent Urup is Chief Technology Officer at Living Seas.
Bent is one of the world's foremost aquaculture experts and a pioneer in the development of recirculating aquaculture systems.
Bent is the Founder & Chief Technology Officer of Aqua-Partners ApS, the world's leading RAS systems designer and advisory firm. In this capacity, Bent invented modern RAS systems technology and pioneered the practice of sustainable land based aquaculture production. In addition, Bent and his team developed the key practices and equipment necessary for the sustainable production of numerous culinary fish species.
Throughout his lengthy career, Bent has served as a Chief Executive Officer, Chief Technology Officer, Chairman, and Founder of a number of the largest aquaculture industry participants.
Bent holds a Doctorate in Industrial Science and a Masters of Science in Marine Biology from Aarhus University, as well as a degree in Ship Building and Engineering from the Technical University of Denmark.
Jonathan Moir, MSc
Director of Farm Operations, Biology & Research
Jonathan Moir is Director of Farm Operations, Biology & Research at Living Seas.
Jonathan Moir is a highly experienced manager in the commercial production of marine fish species, with over twenty five years of leadership experience managing large sustainable development projects in traditional and recirculated aquaculture systems ("RAS").
Jonathan is the Founder and President of AquaGem Inc., an aquaculture project developer and manager focused on land based aquaculture technology and practices. In this capacity, Jonathan has held senior leadership roles in numerous global development projects involving multiple marine fish species.
In addition to his development projects and senior management positions, Jonathan has advised the United Nations' Food and Agriculture Organization on strategic aquaculture planning and management.
Jonathan holds a Masters of Science in Aquaculture and Fisheries Management from the University of Stirling, Scotland, and a Masters of Science in Cell Biology and in Marine Biology, both from the Memorial University of Newfoundland, Canada.
Fuz Rahman
Project Manager, Malaysia
Fuz Rahman is Project Manager, Malaysia at Living Seas.
Fuz's career spans over 28 years of work experience in Human Resources, Administration, Corporate Services and General Affairs - 11 years of which have been in the Oil and Gas and Aerospace industries for major multinationals in Malaysia.
His experience includes initial office set-up, manpower planning, corporate restructuring, policy and procedure generation, employee training, and capability development. He has a deep understanding of Malaysian governmental requirements including prevailing labour laws, employment acts, and statutory requirements.
Prior to co-founding aquaculture developer Aqua Partners International ApS (M) Sdn. Bhd. with Bent Urup in 2017, Fuz was Manager for HR and Admin for UMW Oil and Gas Bhd. Previously, Fuz was among the first hires by Murphy Malaysia and served as focal point for sovereign entity PETRONAS & Government liaisons. Prior to this role, Fuz joined BHP Billiton Petroleum (Sabah) Corporation where he was instrumental in providing local practices and customs advisory when dealing with PETRONAS and other government and statutory bodies. His experience also includes managerial roles at at SME Aerospace Sdn Bhd, where he was a senior manager, and Terminal Bersama Sdn. Bhd, a BP-ExxonMobil JV LPG Filling Plant. Fuz holds a Degree in Business Administration from the International Islamic University, Malaysia. He speaks excellent Bahasa Malaysia and has a strong command of English.
CONTACT US
email info@livingseas.world
phone +1 (212) 980-4000
LIVING SEAS, INC.

USA | DENMARK | MALAYSIA | MOROCCO | SINGAPORE